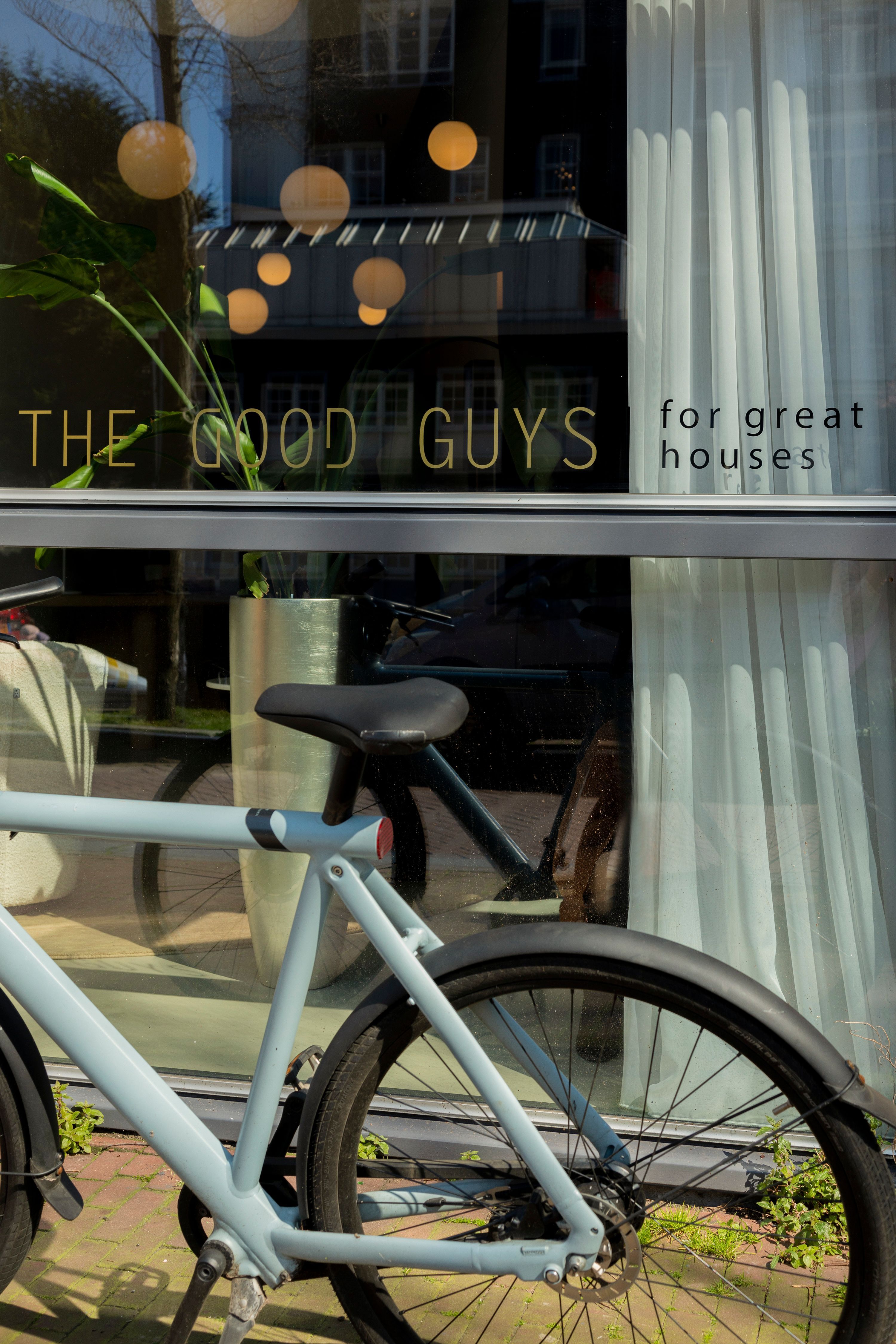 Purchasing in a dynamic market
Buying a house can be very exciting. Even though the Amsterdam housing market is slightly less overheated now, prices remain high and supply is limited. That is why it is important that we take the time to accurately map out your housing needs. We advise on options and interesting neighborhoods. Sometimes we put on the brakes when a house seems ideal but has structural problems or legal pitfalls. Sometimes we accelerate when we see opportunities that buyers don't immediately recognize. The more we see together, the better we know what you're looking for. That way we can focus on the really interesting houses.
The Good Guys, buying agent in Amsterdam
We are your buying agent in Amsterdam. The capital of the Netherlands is a great city to live in. But finding a suitable home is not easy. The Good Guys are happy to help you in this search.

The housing market in Amsterdam is difficult to understand. The supply of good houses is limited and even seemingly similar houses are sold for different prices due to legal and architectural factors. As experienced real estate agents in Amsterdam, we understand the many criteria that a suitable home must meet. We will first discuss your requirements, so that we can search specifically within our network. Together we will find the most suitable home for you.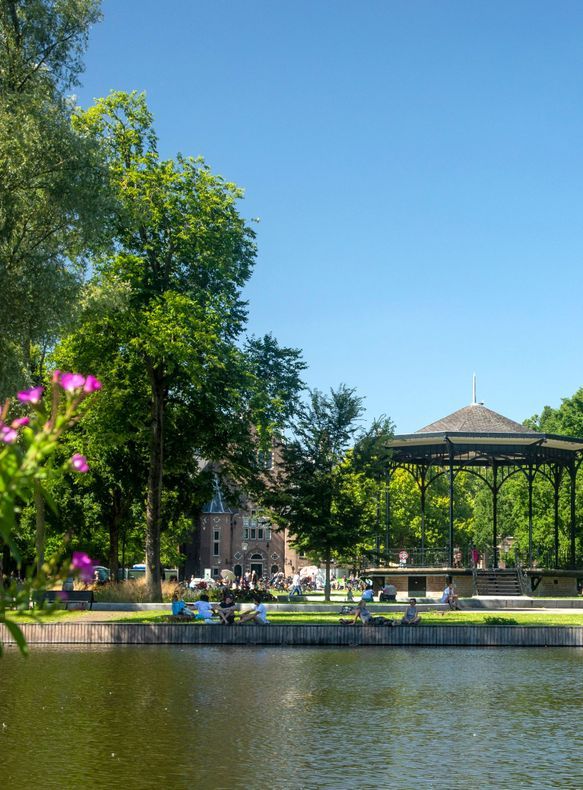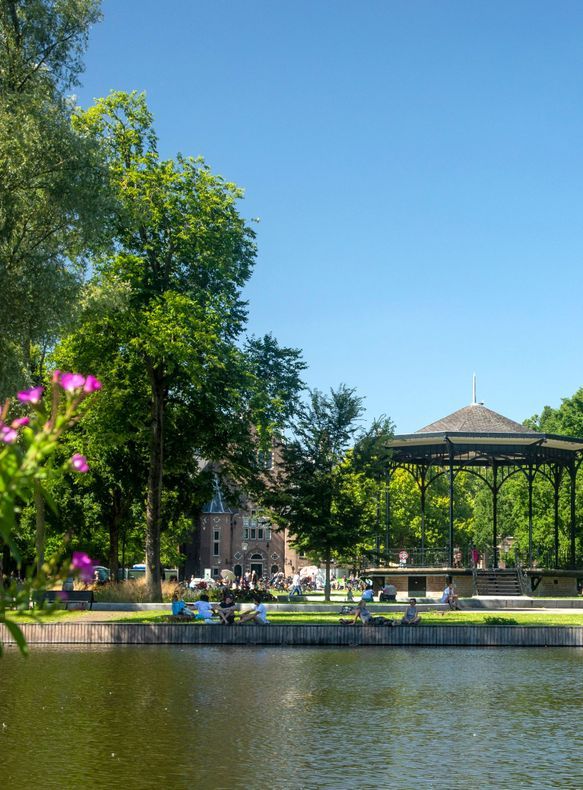 1
Understanding your housing preferences
The first conversation is to get to know each other and decide if The Good Guys are the right real estate agent for you. . After all, a great home provides a foundation for a great life, and you should be confident that we can find and secure that home for you.
It is important that we know from the beginning what your financial possibilities are and what kind of house you are looking for. Based on that, we can explain the options within the current market. We like to hear where you want to live and possibly advise on alternative neighborhoods where we see opportunities. If you need it, we can put you in touch with a good financial specialist or tax specialist.
2
Starting the search with The Good Guys
If you want to search intensively together with our real estate agency in Amsterdam, we will make a proposal for successful purchase assistance. Once you accept our proposal, we will send you a daily overview of the new houses that fall within your search. Of course you can find them on Funda.nl, but estate agents have them just a little earlier and also offer houses that do not appear on Funda.nl at all. We immediately take action when you see a good house.
At this stage we are in regular contact about the offer. By talking together about houses that may or may not appeal to you, we get to know your needs better and better.
3
Viewing potential houses together
Each time you want to view a house, we like to go with you. That's the best way to get your housing wishes completely in focus. The Good Guys pay attention to the structural situation, the maintenance situation, the functioning of the Home-Owners' Association (VvE in Dutch) and any legal situations. Afterwards, we talk about the viewing, drawing conclusions that will be useful in suggesting future viewings.
Finally, we find the house we want. Then we get to work: we contact the selling agent, search the municipal information sources, and look at how much similar houses have sold for recently. We always want to know more than the seller is legally required to disclose. Based on all the information, we determine what the house is worth and whether additional research may be necessary. Then we determine a bidding strategy. Naturally, we work closely together during this exciting phase.
If the offer is accepted and conditions for the purchase confirmed, we go to the notary to have a formal agreement drawn up. We manage the risks by having necessary provisions included in the purchase deed. In the meantime, an architectural inspection may take place. We are always there. Once we have all the relevant information, have sorted everything out and informed you fully, the final signing can take place.
6
Finalizing the purchase
We monitor the process between the purchase deed and the deed of delivery, remind you of the obligations in the purchase deed and support you where necessary. We also like to help you think about possible renovations and may be able to put you in contact with architects or contractors.
There are usually several months between signing the purchase deed and the transfer deed. The seller needs to move and you need time to arrange your financing. But in the end, the wait is rewarded: you get the keys. We will be present at both the inspection of the house and the notarial transfer.
If there is anything else you need our help with later, don't hesitate to ask. We are happy to assist you. Accessible and free of charge of course, because that's how The Good Guys are.
Do It Yourself
Would you prefer to look for a property yourself and only call in a real estate agent in Amsterdam when you need help? Then make use of our Do It Yourself service, where you engage The Good Guys for certain parts of the buying process. For example, we can accompany you to a second viewing. Then you choose whether we only give advice or take over the entire buying process. Up following we make a bid on the house you at first visited by yourself and manage the possible purchase of your home.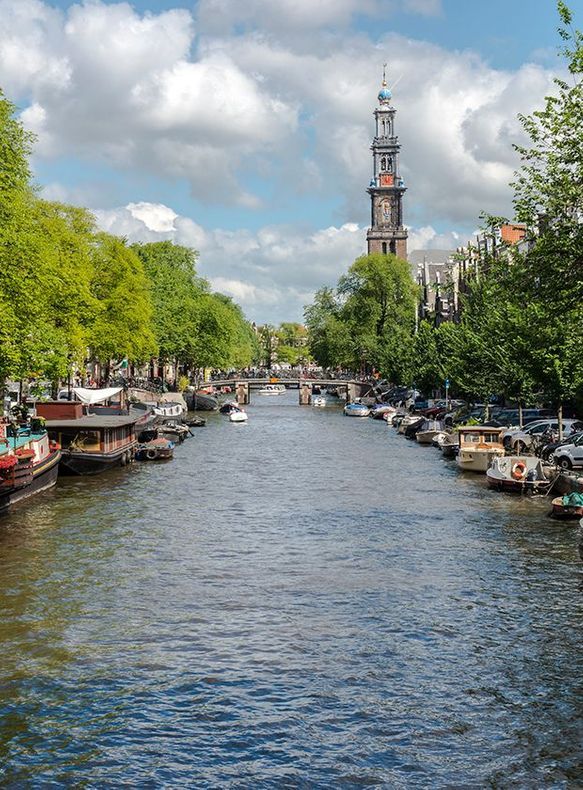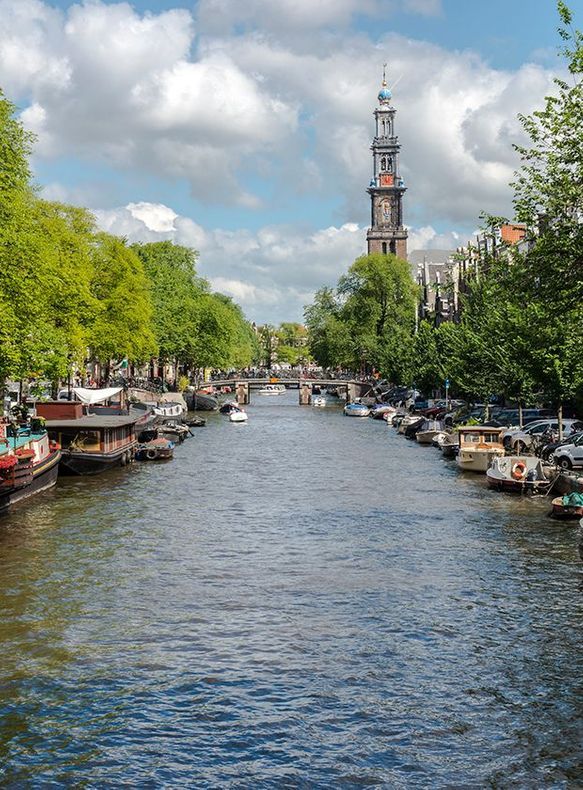 WHAT OTHERS SAY ABOUT THE GOOD GUYS
---
Zeer goede kennis van zaken en nuttige aanbevelingen voor zaken die extra aandacht vereisen bij de verkoop van de woning.
Sale
Anonymous
---
Zeer deskundig en uitstekende advisering. Een duidelijk verkoopplan en een prachtige presentatie. Goede begeleiding van Geïnteresseerder en verkoopproces
Sale
Anonymous
---
Prima werk van Kay, Do en Cindy. Erg blij mee! Goede prijs voor het huis gekregen en geen verrassingen tijdens en na de verkoop, precies zoals je het wil.
Sale
Dhr. Jacob Hulder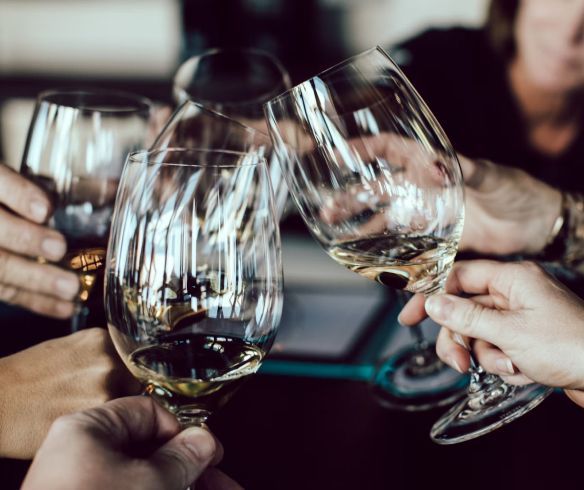 ---
Alles uitstekend begeleid! Goede informatieverstrekking. Mooie brochure en foto's. Snelle opvolging. Potentiele kopers goed en actief benaderd. Goede prijsonderhandelingen.
Sale
Dhr. Peters
Contact us.
Do you want to know more about the buying process in Amsterdam? We as your real estate agent can tell you more. You may always contact us with any questions. We will gladly provide you with advice.